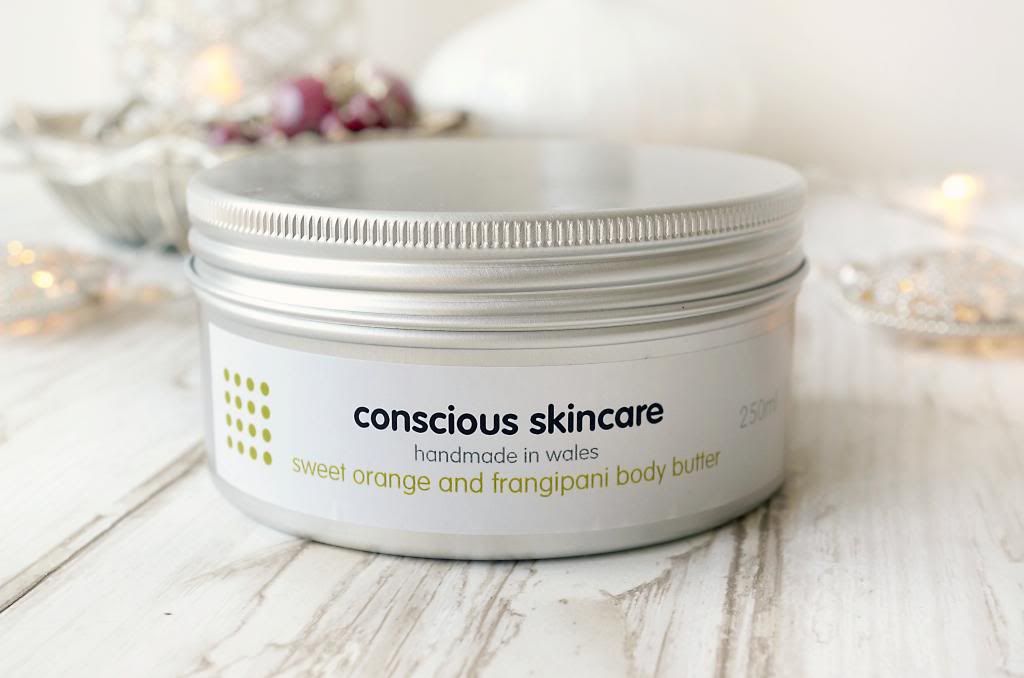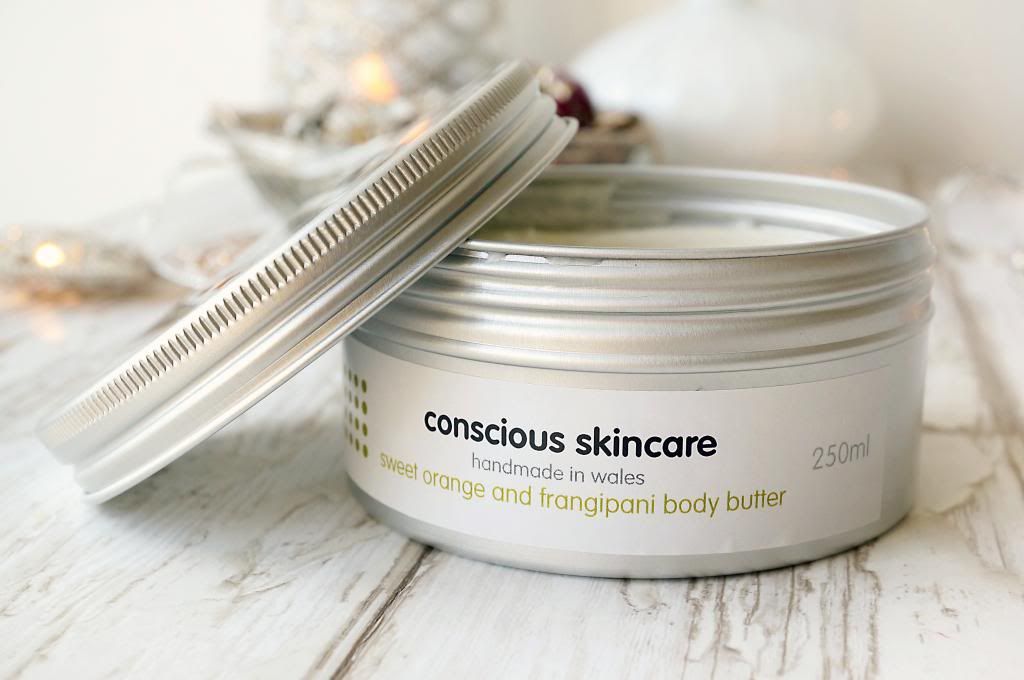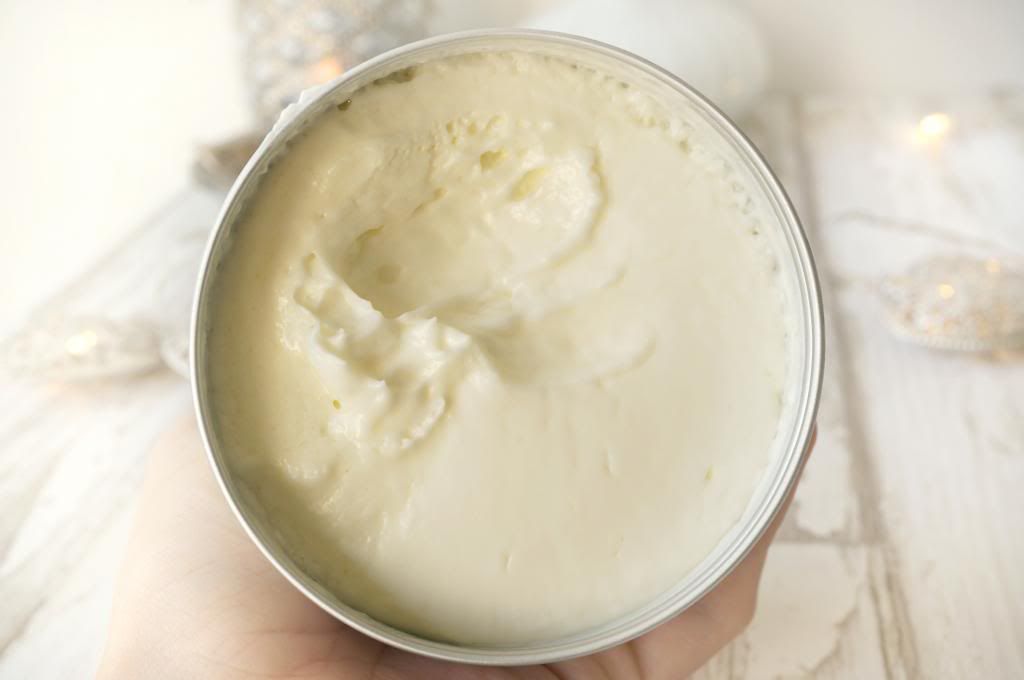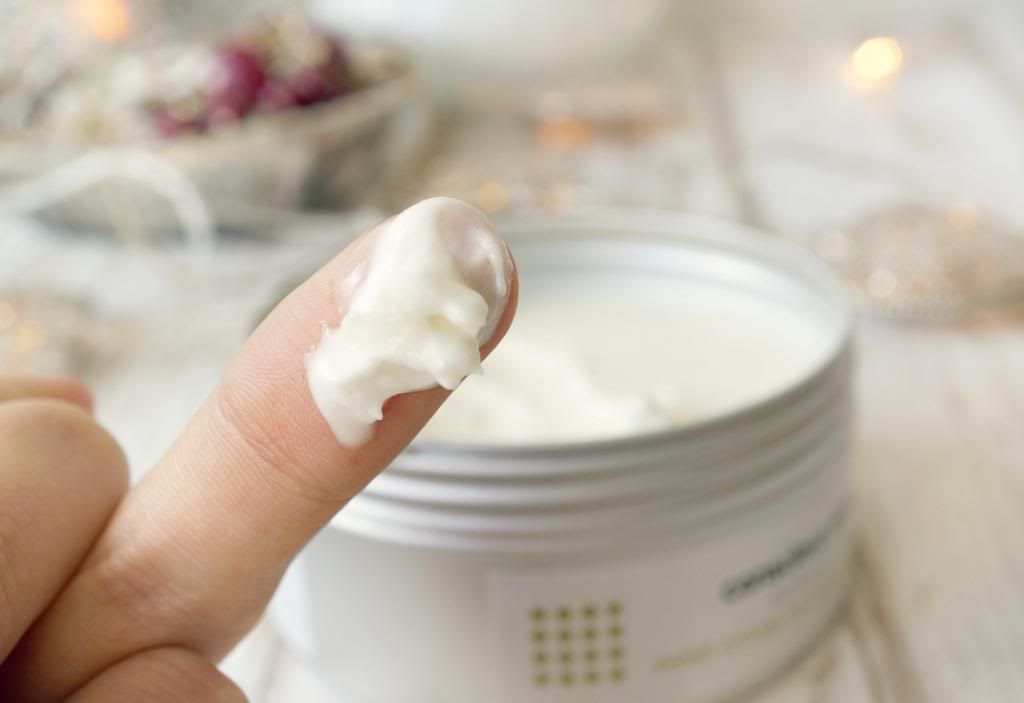 Conscious Skincare
- Body Butter | £18.99* |
Link
I actually think I have an addiction to body butters. There's a stack of them that live on my bathroom shelf and to be honest, it's starting to get a little bit out of hand - a rather impressive tower of tubs! One more won't hurt, right? Of course not - a girl can never have too many body butters! When I first heard about Conscious Skincare - I was sold instantly on the brand and its ethos. Handmade in Wales by a lady named 'Rebecca Martin', these body care products really are the definition of organic and honest. Every single ingredient used serves a purpose; nothing is added for the sake of filling a tub or adding a bit of colour and all products are free from preservatives, synthetics and chemicals. Each ingredient is carefully chosen to ensure high ethical standards and fair trade, and everything is packaged using recycled materials. As well as this, each product is lovingly handmade at the company's rural retreat in Wales. How lovely is that?! There's a lot of organic brands out there these days, but this one really does have such a personal, homely feel about it.
What sets this body butter aside is the texture. It really is unlike any body butter I've ever tried and it's very satisfying to the touch! It has a gorgeous whipped, moussey texture that feels very light and airy - it simply melts into the skin. It is very much a 'butter' rather than a cream or gel - even down to the fact it melts with the warmth of your skin. The consistency sinks in fairly easily, but it does seem to leave a little bit of 'sheen' - almost like a residue - but I'm guessing this is down to the pure organic ingredients and it's easy to overlook. I wasn't so sure about this at first as it felt a little strange, but the moisturising properties are undoubtedly really really good and the skin is left feeling really smooth and soft afterwards (it contains shea butter and rich cocoa butter, as well as coconut oil - so it really does moisturise the skin). It's unlike any other body butter I've tried. The only thing I wasn't blown away by is the scent. It's beautiful, don't get me wrong, but I lean more towards girly, softer scents. It's definitely got a citrus kick to it, and combined with the texture it somewhat reminds me of orange cheesecake or lemon meringue! Although it's not my favourite scent ever, I still enjoy using it -

and the citrus hint is actually quite uplifting

- it's just probably not one I'd apply before going out of an evening. The body butter also comes in 'Grapefruit, Lemon and Cedarwood' - which might be more up my street. I have a bath soak on it's way in this scent - so I'm looking forward to giving it a whirl.
Overall, I've been impressed with Conscious Skincare. Not only with the amazing, unique texture of the body butter but also with the ethos of the company. This would make a lovely gift for someone who's very into their organic, natural products - and it really is unlike any other butter I've tried! The texure really is what makes this body butter for me - I find it lovely to apply and the mousse consistency is lovely and creamy. I have to say I really love the simplicity of the packaging too - the little aluminium tin is really lightweight and makes a lovely addition to your bathroom shelf. For the skin care addicts amongst you, it's worth having a little nosey at their facial products too - they have some lovely bits and bobs!
Have you tried Conscious Skincare? Are you addicted to body butters like me!?